News

/

NZDF opens new battle training facility
NZDF opens new battle training facility
by ANZDD on 08-Apr-2016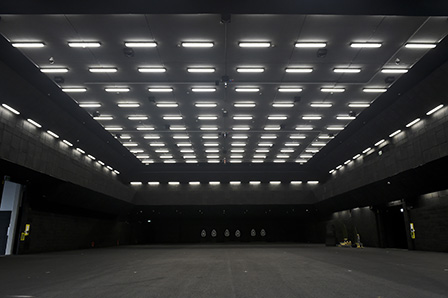 NZ Defence Minister Gerry Brownlee has welcomed the New Zealand Defence Force's (NZDF) new Battle Training Facility (BTF), which was officially opened today by the Prime Minister John Key, at a ceremony in Auckland.
"The $46 million facility in Ardmore for special forces training is state of the art," Mr Brownlee says.
"It includes a range of facilities for all-weather training, live firing, use of helicopters, and scenario training based on specific environments and structures such as aircraft fuselages, ships' bridges, and public transport.
"The existing facilities at Papakura are now more than 30 years old, and no longer provides for the quality and amount of training required by our special forces."
Cabinet approved funding to build the BTF in 2014, and the project has been delivered on time and on budget.
"I offer my congratulations to the project team for this achievement," Mr Brownlee says.
"The New Zealand Government is pleased our special forces have access to modern facilities, which allow them to train in the varying conditions they might face in a real-life situation.
"This facility is of significant benefit to the whole of the NZDF, and will also be used for collective training at a multi-agency level.
Comments
LEAVE YOUR COMMENT