News

/

Philippines to procure ATMOS gun system from Elbit
Philippines to procure ATMOS gun system from Elbit
by ANZDD on 06-May-2020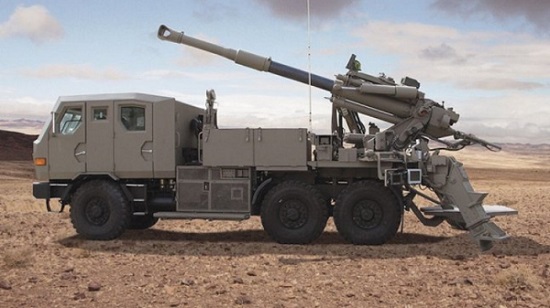 The Philippines Department of National Defense (DND) is set to conclude its planned procurement of the ATMOS 155 mm/52 calibre self-propelled gun system produced by Israeli firm Elbit Systems.
The DND told Jane's on 6 May that Philippine Defense Secretary Delfin Lorenzana issued a "notice to proceed" (NTP) supporting the ATMOS acquisition, which is valued at about USD47 million, in early April.
The guns will be acquired by the Philippine Army (PA), which will operate the systems through two batteries initiated under its Army Artillery Regiment (AAR) in January 2020.
The NTP provides Elbit with formal authority to start building the howitzers for the PA consistent with the terms of the contract, which was signed in early 2020. A delay in issuing the NTP is thought to be due to funding constraints.
The DND told Jane's that the contract was signed by the DND and International Defense Cooperation Directorate (SIBAT) of the Israel Ministry of Defense (MoD) and framed by an inter-government agreement.
It confirmed that the ATMOS contract has a value of PHP2.386 billion (USD47.2 million) and features the supply and delivery of 12 units. The gun systems are expected to be delivered to the PA from April 2022.
Source: Janes
Comments
LEAVE YOUR COMMENT